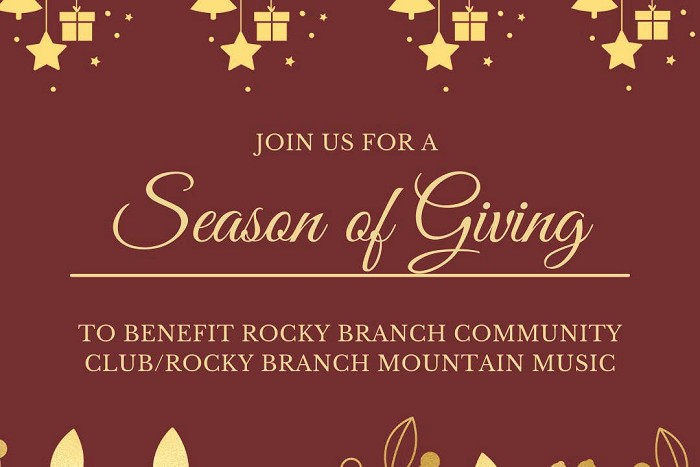 As the holidays are upon us and in celebration of the 25th
Anniversary of the opening of Rocky Branch Community Club/Rocky Branch Mountain
Music, we invite you to be a part of the Season of Giving.
During 2020 and 2021, with the pandemic, many
non-profit organizations throughout the United States were forced to close
their doors. Several music performance venues
were included in these forced closures.
At Rocky Branch, we are very fortunate and blessed to have
faithful and dedicated supporters for many years. To continue the tradition of giving to "Keep
the Music Alive" we are asking for your donations to help celebrate the legacy
of Rocky Branch. Please consider
donating in memory or in honor of someone that has helped to keep Rocky Branch
going for the past 25 years. This can be a musician, guest or just believes in what we are trying to accomplish at Rocky Branch.
Your
donations will be acknowledged on this page by printing the donor's name and
the honoree name. Please use the donate
button on this page to complete your contribution, or forward by mail to: Rocky Branch Community Club, PO Box 118, Walland, TN. Donations can be designated to the general fund or
our Raise the Roof Fund. All donations
are appreciated.